Michelle S. Mullen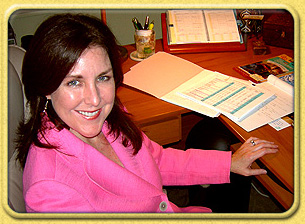 Michelle S. Mullen earned her BA from Texas Tech University with majors in Theatre Arts and English, as well as a Certification for Secondary Education. She has 22 years of experience in several distinct areas: as a public school English teacher, as an Account Executive in Sales and Marketing for the Cosmetic and Fashion industries, and since 1996, in Toy Brand Management, Marketing and Business Development. Michelle secured her toy industry expertise at Mattel, where she was a Senior Marketing Manager for the company's #1 global brand, Barbie. She was responsible for the successful growth of several Barbie categories: fashions, accessories, role play and girls' activities.
Michelle is also a graduate of the Institute of Children's Literature in Connecticut. She has further honed her skills as a writer and developer for children's properties at The New School in New York City and is a big fan of children's literature and entertainment. She's also a member of the Society for Children's Book Writers and Illustrators.
Michelle and Patricia A. Bradley began working together at Mattel on the Barbie brand where they complemented one another's skills and genuinely had fun working as a team. Patricia created the designs and developed product, while Michelle handled the marketing and business development. Eventually, they decided to venture out on their own, and founded Tiger Bleu Productions, Inc. in 1998, The Year of the Tiger. Their vision was, and continues to be, to focus on new product invention as well as creating new brands and intellectual properties for kids through other media, such as books and film.
At Tiger Bleu, Michelle conceives of new toy inventions, and leads business development, marketing, research and brand management. She is also a product development consultant for companies such as Fisher Price, Hasbro, and Spin Master.
"In business, fashion, art, and life, things are constantly changing. So as a part of the toy industry, we find that what we create in toys, brands, and business strategies must also continually transform into newer and fresher concepts, technologies and solutions. Finding serendipitous connections with talented people who love innovative toys is part of the fun of being in this great business!"


Patricia A. Bradley


Michelle S. Mullen